Libyan rebels in Brussels for talks with NATO, European officials
| | |
| --- | --- |
| Publisher | Radio Free Europe/Radio Liberty |
| Publication Date | 13 July 2011 |
| Cite as | Radio Free Europe/Radio Liberty, Libyan rebels in Brussels for talks with NATO, European officials, 13 July 2011, available at: http://www.refworld.org/docid/4e39054c3d3.html [accessed 1 June 2016] |
| Disclaimer | This is not a UNHCR publication. UNHCR is not responsible for, nor does it necessarily endorse, its content. Any views expressed are solely those of the author or publisher and do not necessarily reflect those of UNHCR, the United Nations or its Member States. |
July 13, 2011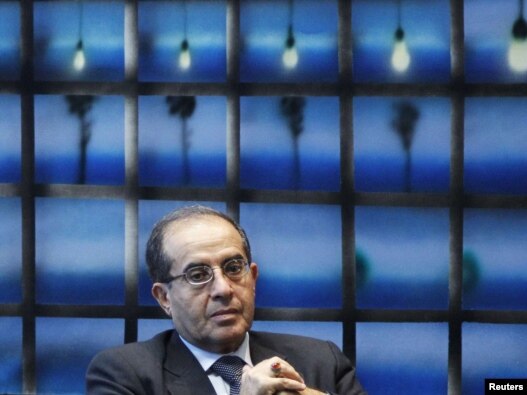 Mahmud Jebril, leader of the Transitional National Council in Libya, waits for the start of a meeting in Brussels on July 13.
Libyan rebel leaders were in Brussels for talks with NATO and European officials.
A senior rebel official told journalists that Libyan rebels have held no negotiations so far with leader Muammar Qaddafi's regime on a solution to their five-month conflict, adding that "no coherent, comprehensive initiative has been so far put on the table."
Mahmud Jebril's comments follow the French government's remarks that a political solution was taking shape in Libya.
Jebril also rejected accusations by Human Rights Watch that anti-Qaddafi forces have been responsible for widespread looting, arson, and abuse of civilians.
The rebel leader admitted that a "few incidents" of abuse took place in the first two weeks of the insurrection, which began in February, but added, "This is no longer the case in the liberated areas."
Meanwhile, reports said forces loyal to Qaddafi retook the village of Al-Qawalish, south of the capital, Tripoli, which was captured by rebels a week ago.
compiled from agency reports
Link to original story on RFE/RL website
Copyright notice: Copyright (c) 2007-2009. RFE/RL, Inc. Reprinted with the permission of Radio Free Europe/Radio Liberty, 1201 Connecticut Ave., N.W. Washington DC 20036